One morning this Fall, on our way to school, my kids and I encountered a mama raccoon and her two babies. All six of us stopped in our tracks, surprised to run into each other.  We were running late for school, so I broke off the staring contest and hurried the humans along. Behind us, the mama scooted her cubs up a tree.
On my way back home I saw the raccoon family again. It seems she wasn't satisfied with the tree and was searching in the hedges for a daytime resting spot. I stopped to watch her and she looked back at me with an expression that I imagined said, "Where'd you hide yours?" Motherhood is a challenge throughout the animal kingdom.
It's so rare to meet wildlife, I like to see what symbolism has been attached to animals. I went straight back to my computer and searched "raccoon totem". Even though Mrs. Raccoon was probably more concerned with getting sleep than delivering me a message, this online interpretation rang true with me, "Raccoon symbolism can also be a message that we sometimes need to wear different masks sometimes you're a boss, sometimes you're a mom, sometimes you're a coach,  you can wear many masks just in one day all versions of your self."
The raccoon morning was just one totem encounter from this past year. We saw this Golden Eagle at the mouth of the Hoh River, a series of moth run-ins inspired this fictional story, and a rare December hummingbird sighting helped me on a particularly dark morning. One sighting stood out from all the rest, though, and it comes in at #8 on my 2014 Top 10.
***
originally published March 18, 2014
***
Move it, kids! We're late for school, let's run past this crowd of screeching crows.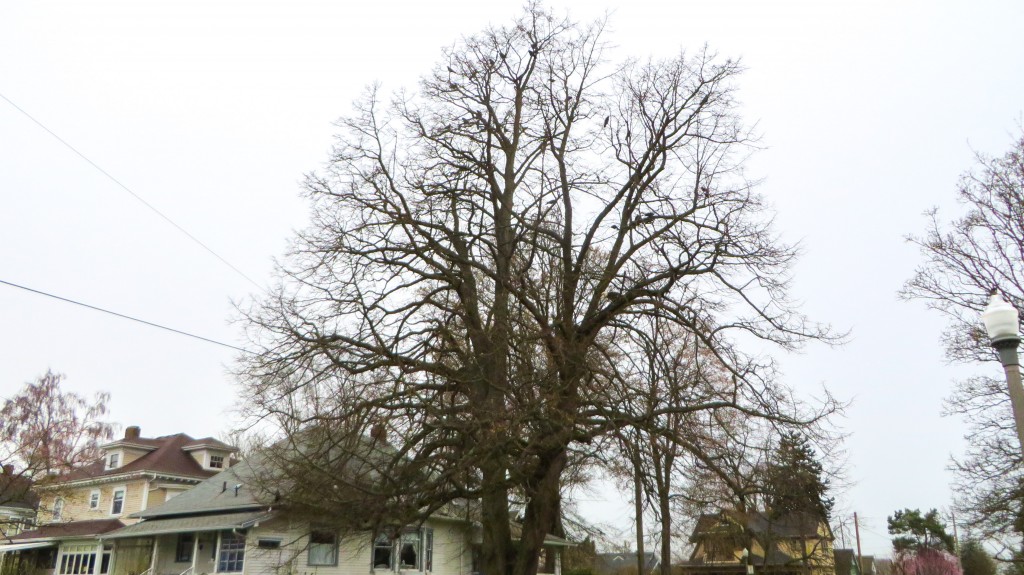 Whoa, that's a lot of crows in that tree! Hang on, what's the bird in the middle??
*An uncharacteristic run to the house and back to get the camera.*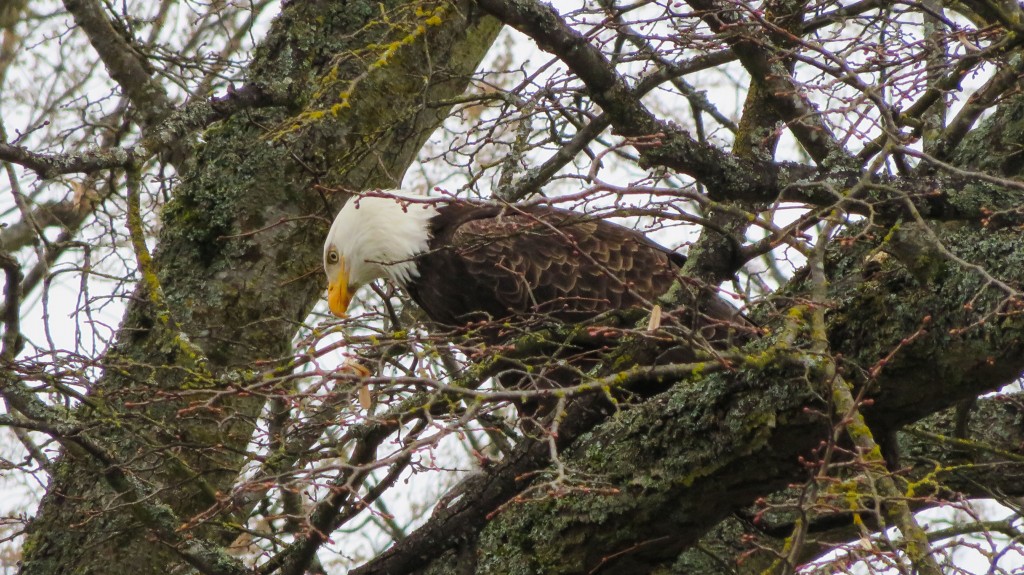 He's eating his breakfast, the crows are complaining, and I'm just hoping it isn't someone's pet in those claws.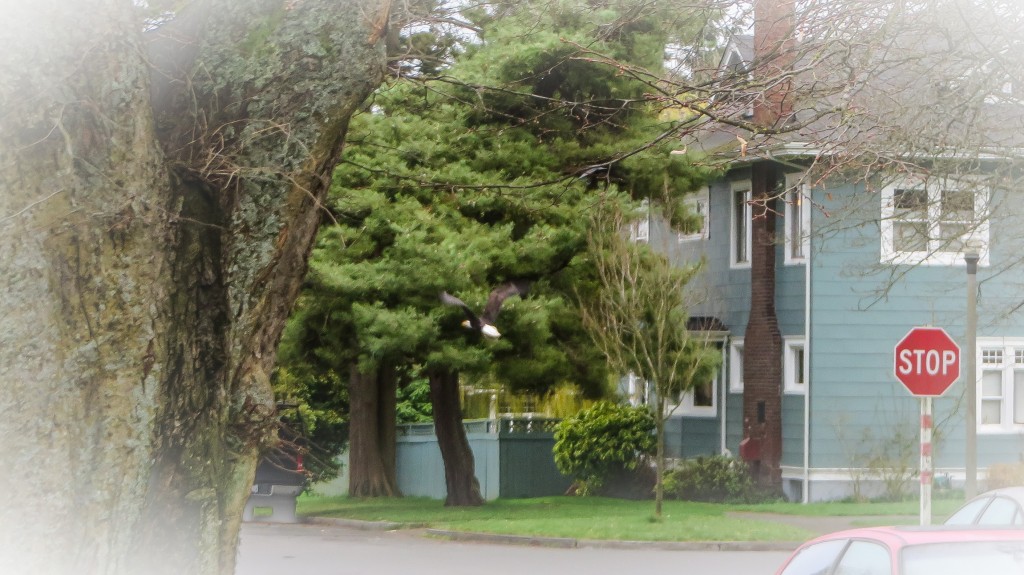 A final piece of advice: when approaching a four-way stop, yield to Eagles.