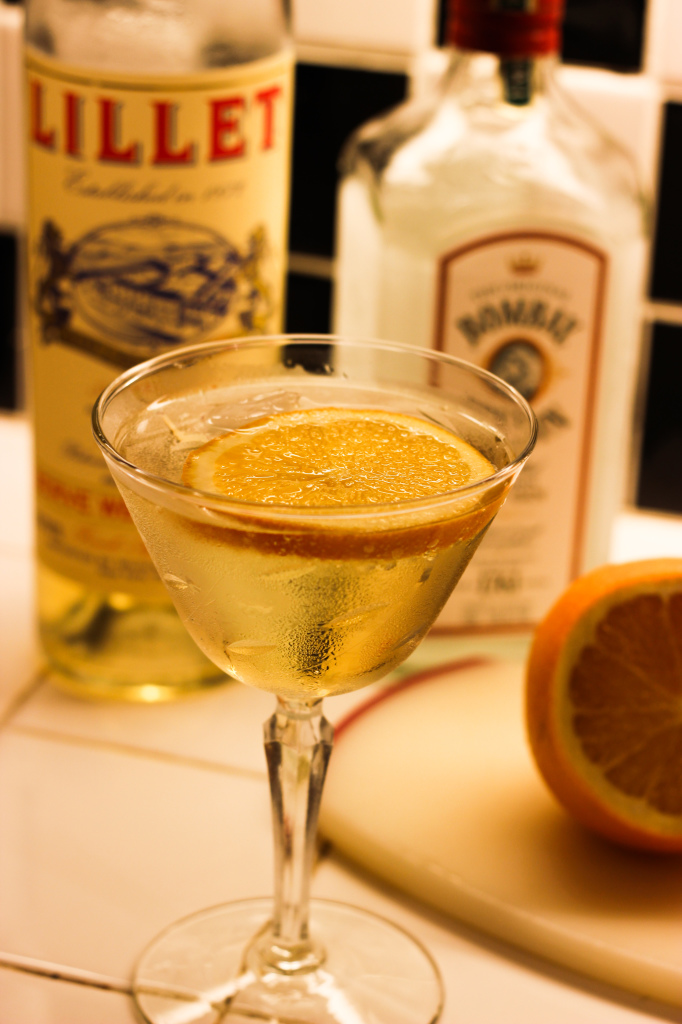 If I'm learning one thing while living in France (In Tacoma), it's the value of a well-timed, beautifully crafted cocktail.
I waited all day for this one.
 (I keep my Lillet well-chilled in the réfrigérateur, and my gin in the freezer.)
Lillet À L'Orange
1 oz gin
2 oz Lillet
splash of soda water
Slice Orange
One Ice Cube
Put one ice cube in a lovely cocktail glass.
(I like to use this glass that belonged to my late grandmother, a woman who knew the value of an evening medicinal.)
Put the orange slice on top of the ice.
Pour the gin over the orange.
Pour the Lillet over the orange.
Top with splash of soda water.
Stir gently.
À votre santé!