Move it, kids! We're late for school, let's run past this crowd of screeching crows.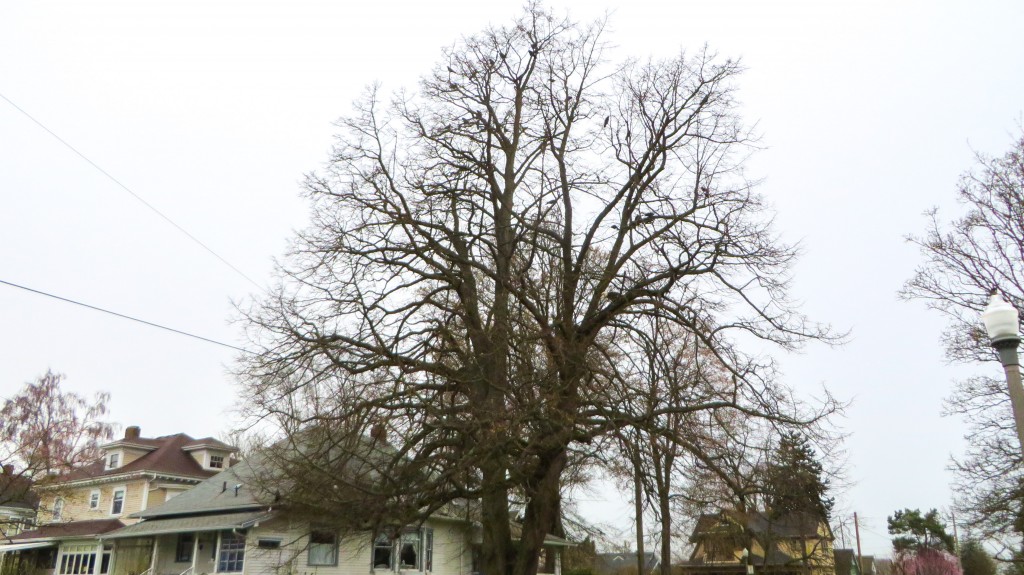 Whoa, that's a lot of crows in that tree! Hang on, what's the bird in the middle??
*An uncharacteristic run to the house and back to get the camera.*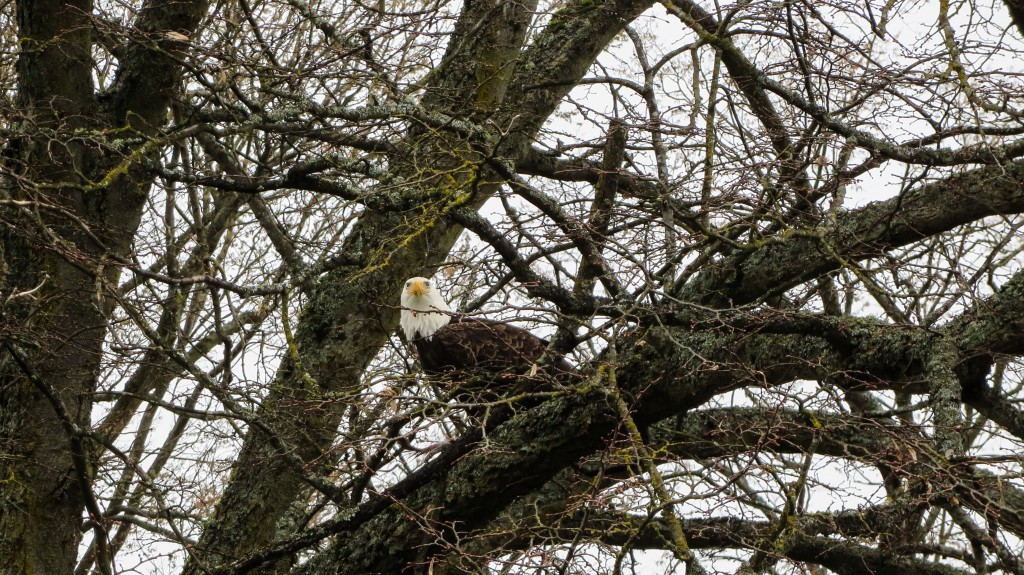 We got ourselves a Bald Eagle on N. 6th!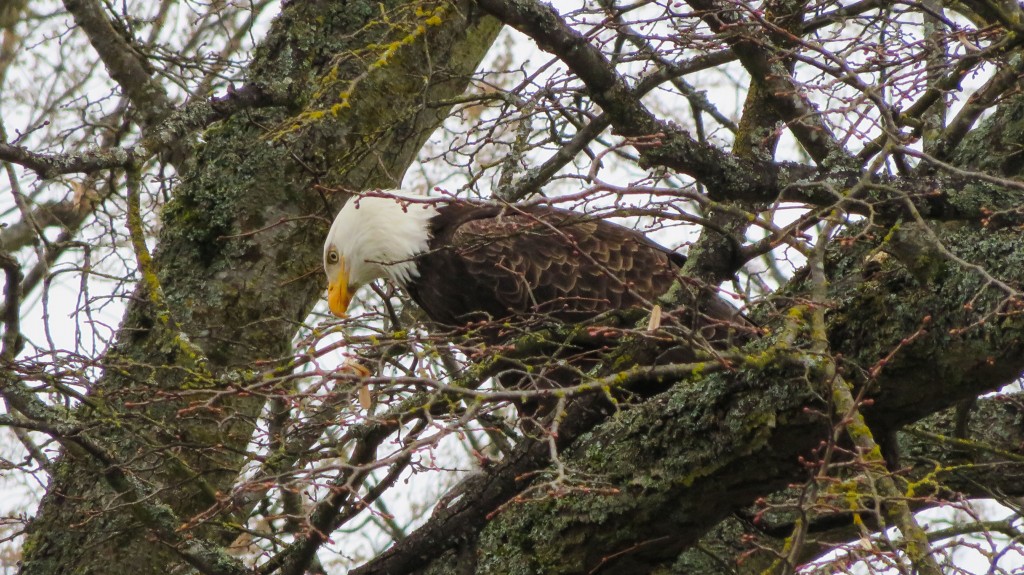 He's eating his breakfast, the crows are complaining, and I'm just hoping it isn't someone's pet in those claws.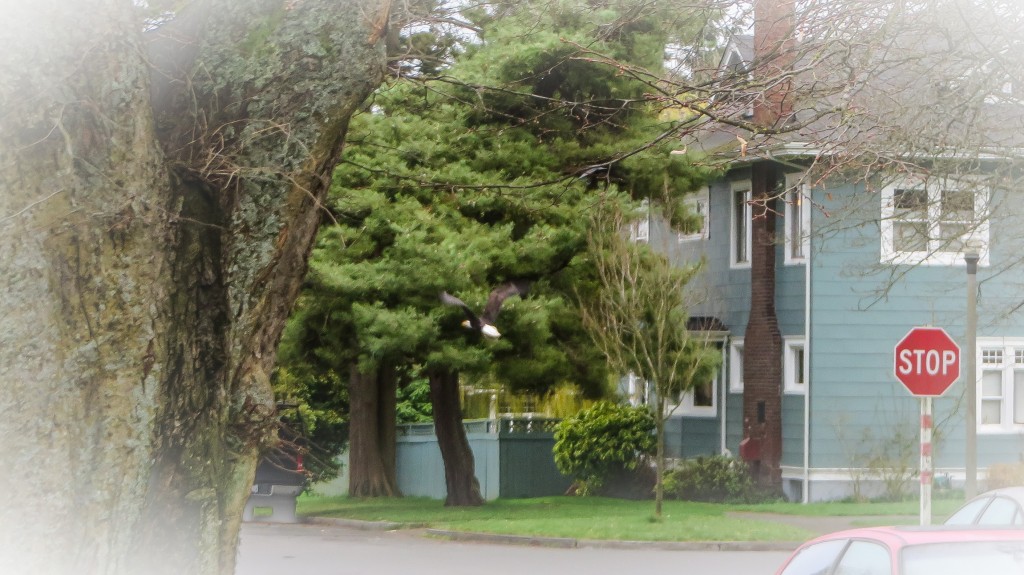 A final piece of advice: when approaching a four-way stop, yield to Eagles.