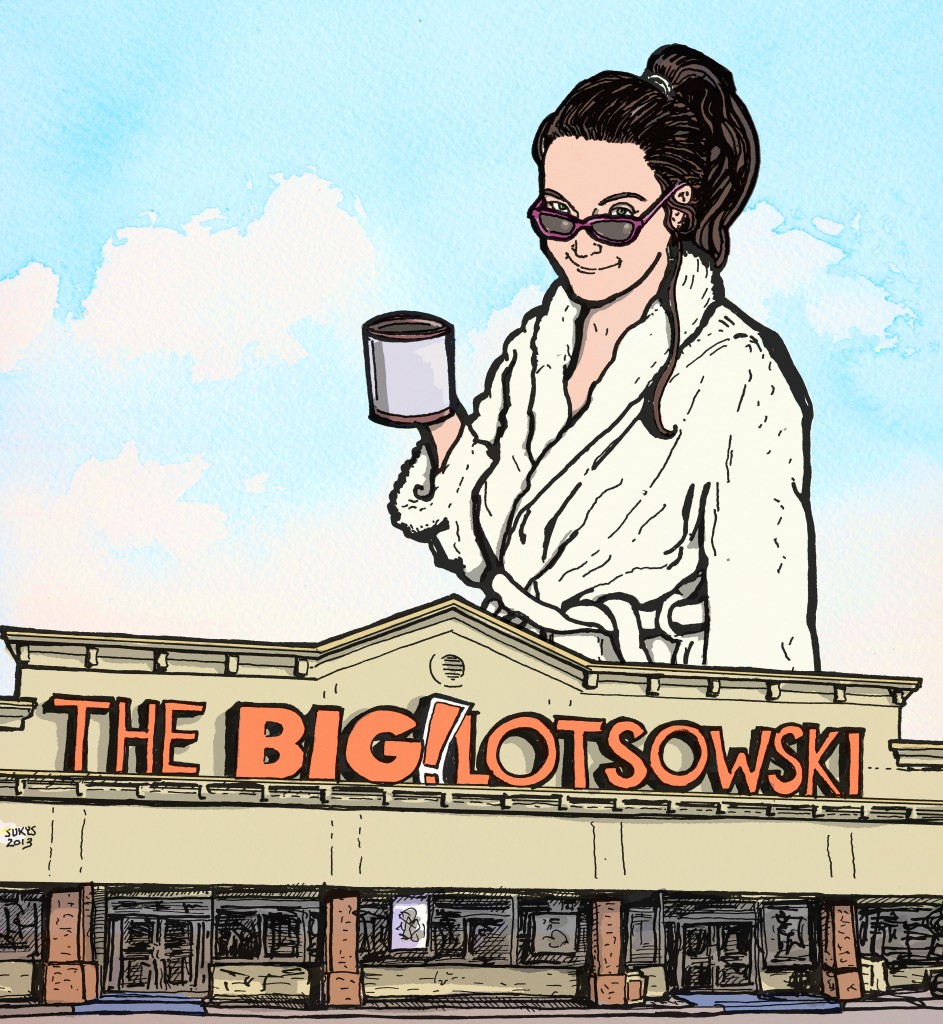 A few days ago I found myself in Big Lots. And as I walked through the aisles of off-brand merchandise, dented cleaning supplies, As Seen on TV products and almost-expired candy, this song played on the store sound system.
I was only there because I needed some plastic storage bins, but I felt like I had stumbled upon the rock bottom of my life. Surrounded by towering shelves of outdated and overstocked product, I heard the Eagles warn me:
"They will never forget you 'til somebody new comes along"
The closeout merchandise was no longer an unbeatable deal, it was my doppelganger. How could I fool myself into thinking I was an in-demand career woman if I was shopping for low, low priced containers in the middle of a weekday? The most important conversation I had that morning was a debate about the relative merits of grilled and toasted cheese sandwiches with a four-year old.
My husband and I switched roles several months ago. For five years he was the primary parent, working ten hours a week. I was main wage-maker and worked full-time. Now, he's working fifty hours a week and I'm starting my own consulting business, taking on the bulk of the homemaker duties. It's a gift that we can make the family float with the arrangement. We're immensely grateful to have this flexibility. But, I've got whiplash from the lifestyle change.
Rather than hustling to meet a daily broadcast deadline like I'd been doing for twelve years, my main task for the day was the reason I had to go get the organizing bins: cleaning up the kids' room. It's a job that's vexed my husband and me for years. One time it drove us to make a music video about it. Typically, we'd split the duty. But, when he was the at-home dad, I didn't have to help out quite as intensely. I was usually at work when the mess reached crisis proportions (the only time we get motivated enough to handle it).
This day, though, it was just me. I hadn't tried to do more than cycle the laundry through the room in the past six months. I put the cleaning off and rationalized I was teaching the kids a lesson. I bribed the kids to do it themselves. I yelled myself hoarse to get them to handle it. I knew they probably needed some supervision and guidance, but I just didn't want to walk in and have to deal with the chaos.
I didn't want to do it because doing it means that I'm not more important than the job.  I have the time – and really, no excuse – to raise the sanitation grade of the place where my babies sleep. But, eight hours re-ordering a child's universe is twenty-eight thousand, eight hundred seconds of awareness that I am no longer spending all my days going to a mentally challenging job with intelligent adults and exciting stories to tell.
So, with begrudging assistance from the children, I tackled the mountains of action figures, Legos, baby doll clothes and teeny-tiny house furniture. I had no spoonful of sugar for sorting broken crayons from Hot Wheels.
I threw the Nanobots in a bin with the Transformers and launched into a long-winded diatribe about consumerism and over-consumption, lecturing about making-do and the need to embrace simplicity. When a teetering box of trains fell on my foot, I threatened to put all the toys into the trash can and leave the kids with only two wooden blocks and a sock puppet. And that's when my eight year-old son said, "Well, then you're just making more pollution."
Kids can be so annoying when they make a good point.
Since hearing that Eagles tune, I'd been despondent, feeling like I was walking through every moment burdened by obligation. I totally forgot why I decided to brave the despair of Big Lots for stackable boxes.
I didn't go to Big Lots because I didn't have any other choice, because I was out of other options, because I thought I wasn't worth more than closeout. In fact, I had gone to Big Lots for the storage bins because it was a compromise between my desire to make it fun for the kids to play in their room again and my desire to be as earth-friendly as possible.
I know I could have scavenged wood pallets and built a miniature barn for their all-organic toys, but instead I decided that I'd delay throwing away all their plastic crap by putting it neatly into other plastic crap that was only one step from the landfill anyway. I reasoned that by shopping closeout I wouldn't be contributing to the demand for new stuff, I'd just be scavenging the almost-garbage… to hold other pieces of almost-garbage. And, I felt certain my new system would make it easier to clean, giving me more time to do the work I'd rather be doing.
It wasn't a perfect solution, but life isn't about perfection.
And then, this song came on Pandora radio:
Suddenly, I thought of The Dude. His thrift-store sweater, his beleaguered car and his trips to Ralph's. Sure, he was between jobs, but it didn't make him a loser. At least, not in his eyes. If The Dude had time on his hands, he used it to help his friends, take in some of the local art scene or work on his bowling. And he had no problem doing tai chi on a cheap rug, possibly from a closeout box store, so long as it wasn't soiled.
If I learned anything from The Big Lebowski, it's that money, status, what-have-you, they're not reliable markers of a person's true nature. You are who you are, not what you do for a living or what other people think of you. That's how the Dude abides.
I looked around at the paper airplanes and candy wrappers and comic books and realized I wasn't having an identity crisis. I just had a soundtrack crisis.
The Eagles' "New Kid in Town" suggests that life is, at best, a brief moment in the spotlight and then a bitter exile where you're forced to watch the next lucky stiff get his ya-ya's with your dream. Creedence, on the other hand, paints a picture in "Green River" of the joyful simplicity that is taking a break from the rat race and going home. It's really a matter of how you choose to see the situation, good or bad.
I may find myself in Big Lots again. I may get that "Big Lots" feeling again. But next time I know I just need to change my tune.
And just in case Big Lots reads this post, you could probably attract far more customers if you took a note from "The Big Lebowski".